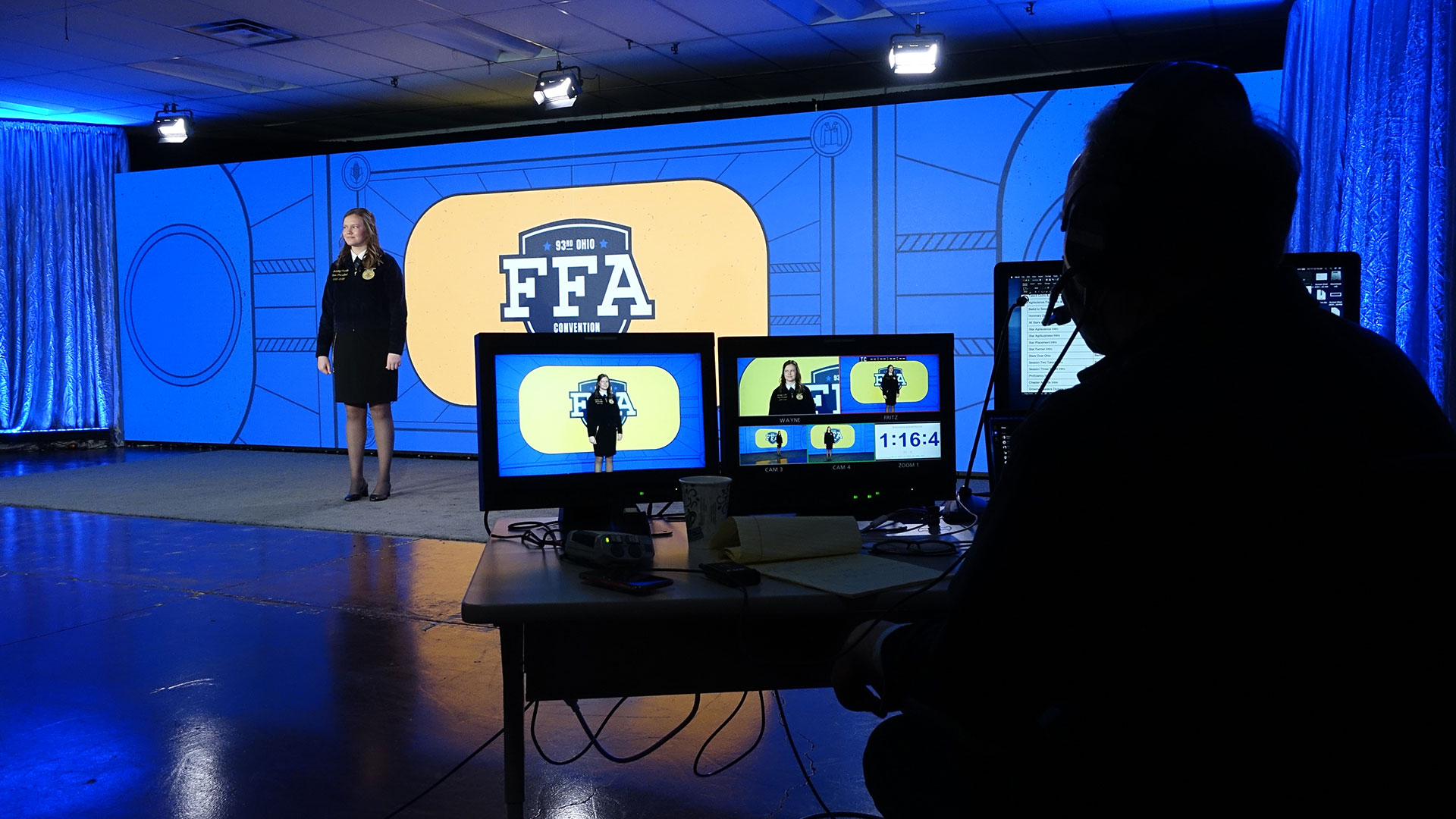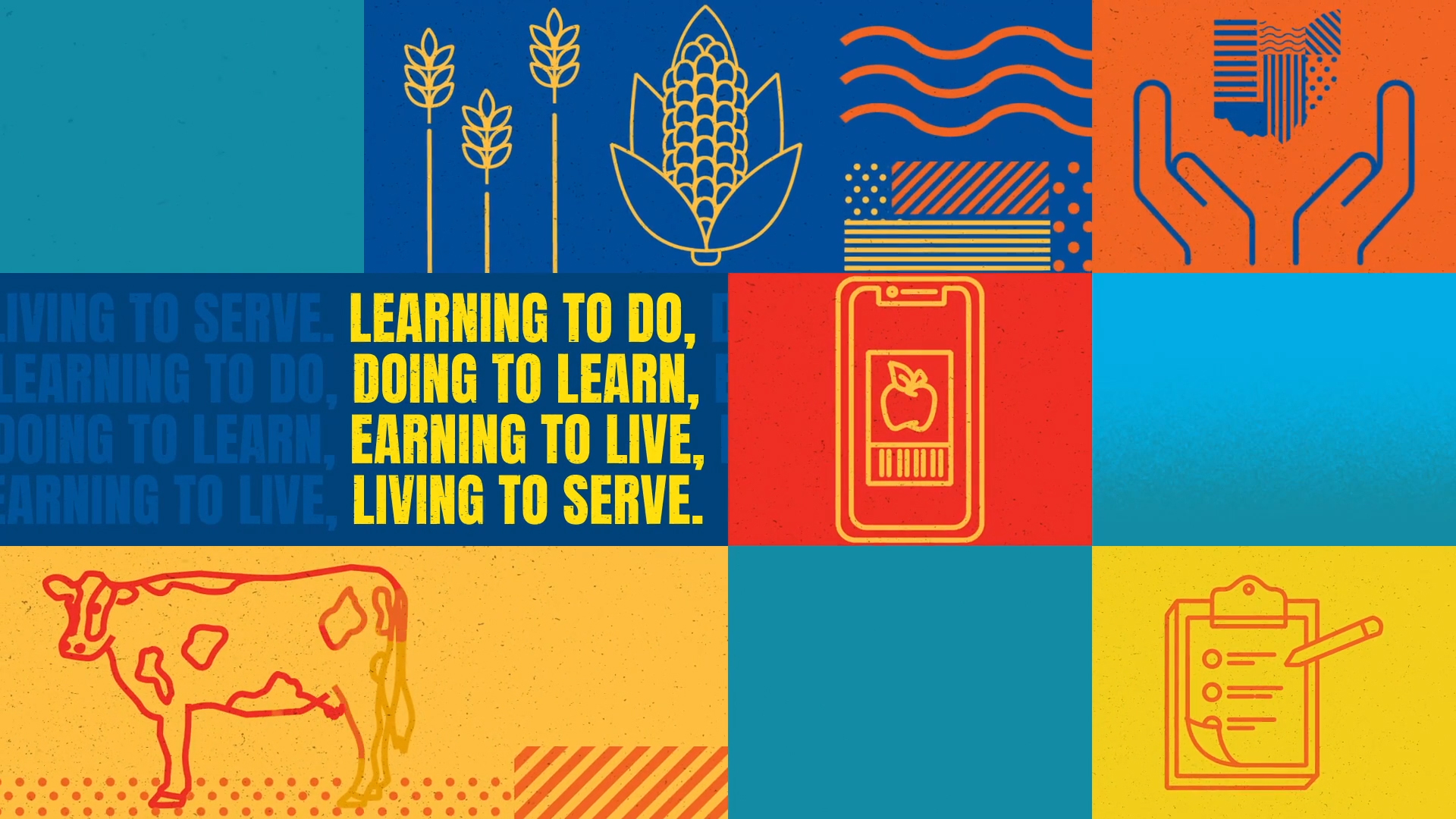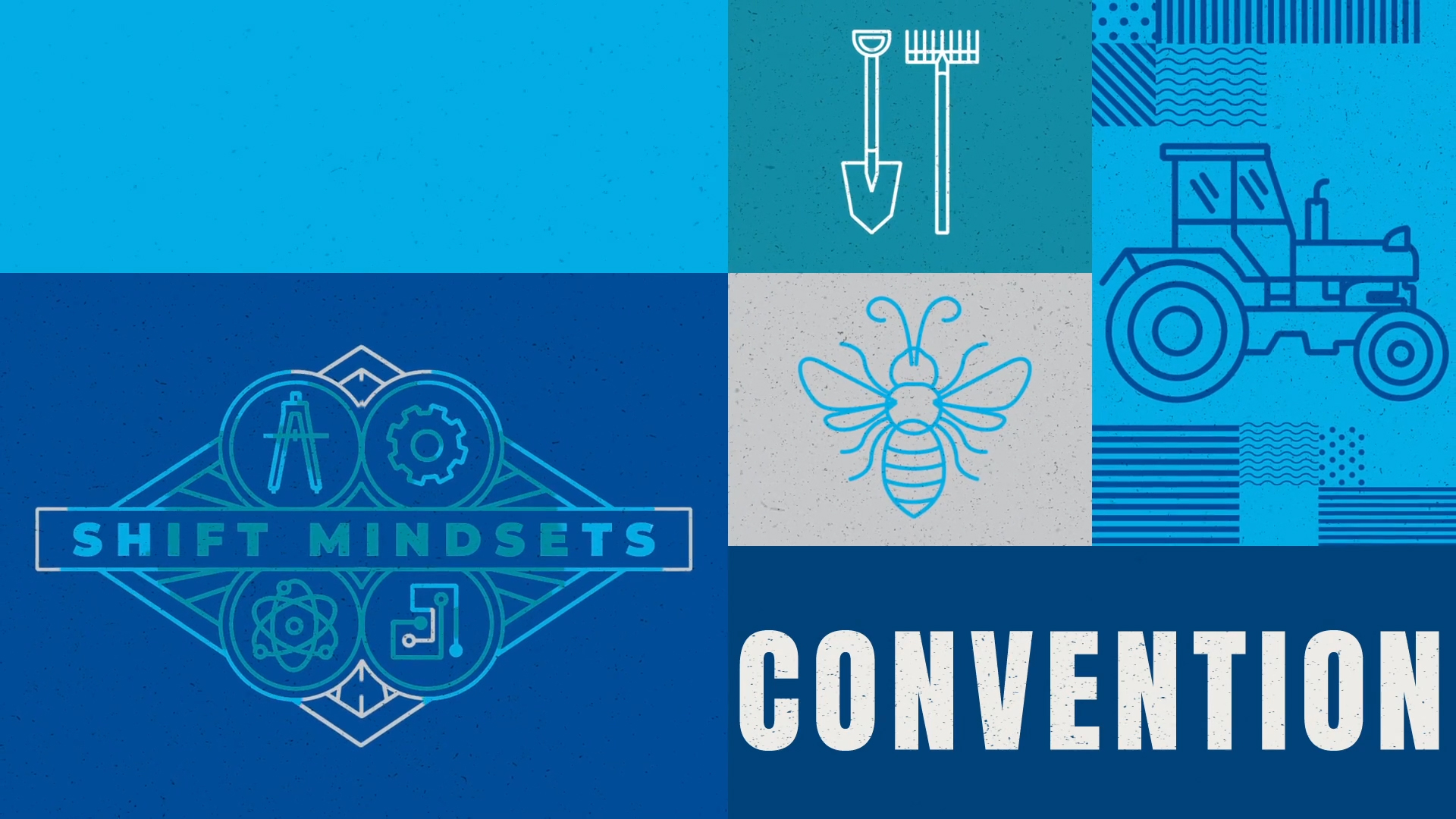 Ohio FFA is a long-standing client who came to us looking for a unique virtual experience for their 93rd Convention. When we started the planning process, they asked us for a solution for bringing all portions of their four-session conference to a completely virtual audience. Bartha was excited to solve this unique problem using skills honed to streamline pre-production and create a show that provided a live experience.
We recorded all four of the hour-long sessions in our studio utilizing our 30′ wide LED Wall. The studio setting featured several stunning FFA custom-branded, animated backgrounds for the video segments. Our producers, editors, animators, and graphic artists created the final program from the recorded content. Utilizing FFA's branding, our team made engaging video productions by adding Bartha produced graphics, slides, backgrounds, and animations for a "more in the moment" experience viewed by their thousands of attendees.
Ohio FFA's custom web page was made to feature the livestream, spotlight sponsors, remind viewers of the schedule, advertise a merchandise shop, detail workshop breakouts, and more! Attendees could easily jump to each section via a top-page navigation with anchor links. View the web page here.
Some Bartha-guided solutions that led to the event's success included a custom branded website and a mix of live Zoom feeds from around Ohio into the pre-recorded sessions. The sessions also featured live Bartha studio segments with the FFA Officers to lead their recognition and elections programming.
Combining those live portions with branded content and expertly edited videos made this year's program a huge success. We're proud to be a part of an event and organization that honors the skills and progress of its over 25,000 members in Ohio through agricultural education.