30th ANNUAL INTERNATIONAL CONFERENCE VIRTUAL EVENT
Over the last 12 months we've worked with many long-time partners who were looking for solutions to taking their meetings virtual and engaging their audiences during the pandemic. But we also had the opportunity to work with new clients, and there is nothing we love more than wowing new clients and starting them on their journey to becoming long-time partners.
One of our new clients, the Association for Practical and Professional Ethics, came to us looking for a virtual event to replace the live event they do every year. They needed creative solutions to breakouts, an exhibit hall showcasing sponsors and posters, and 3 general sessions. The event brought 504 users together from all over the world for the 3-day event, garnering 33,383 page views.
DETAILS
Association for Practical and Professional Ethics
Virtual
+500 Attendees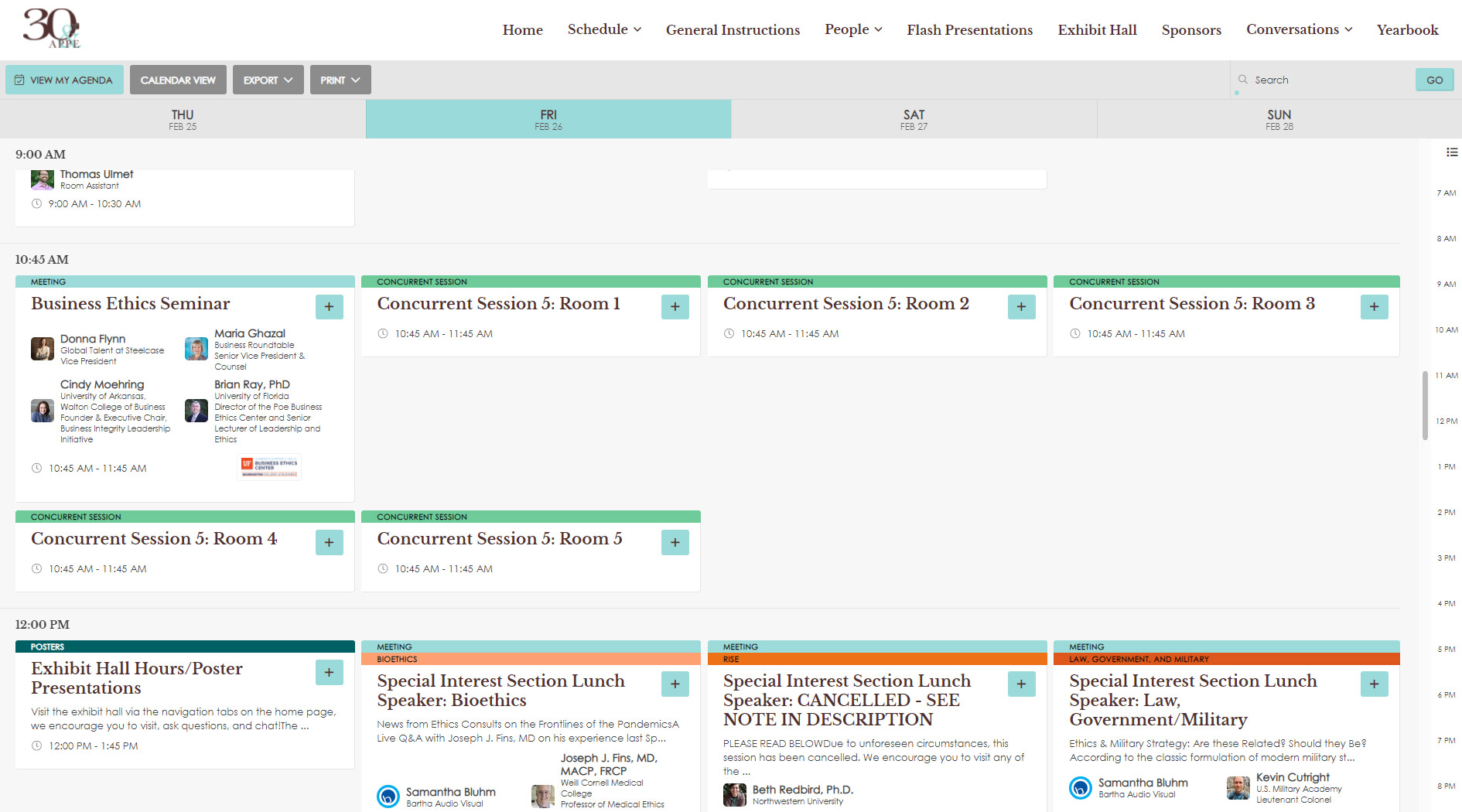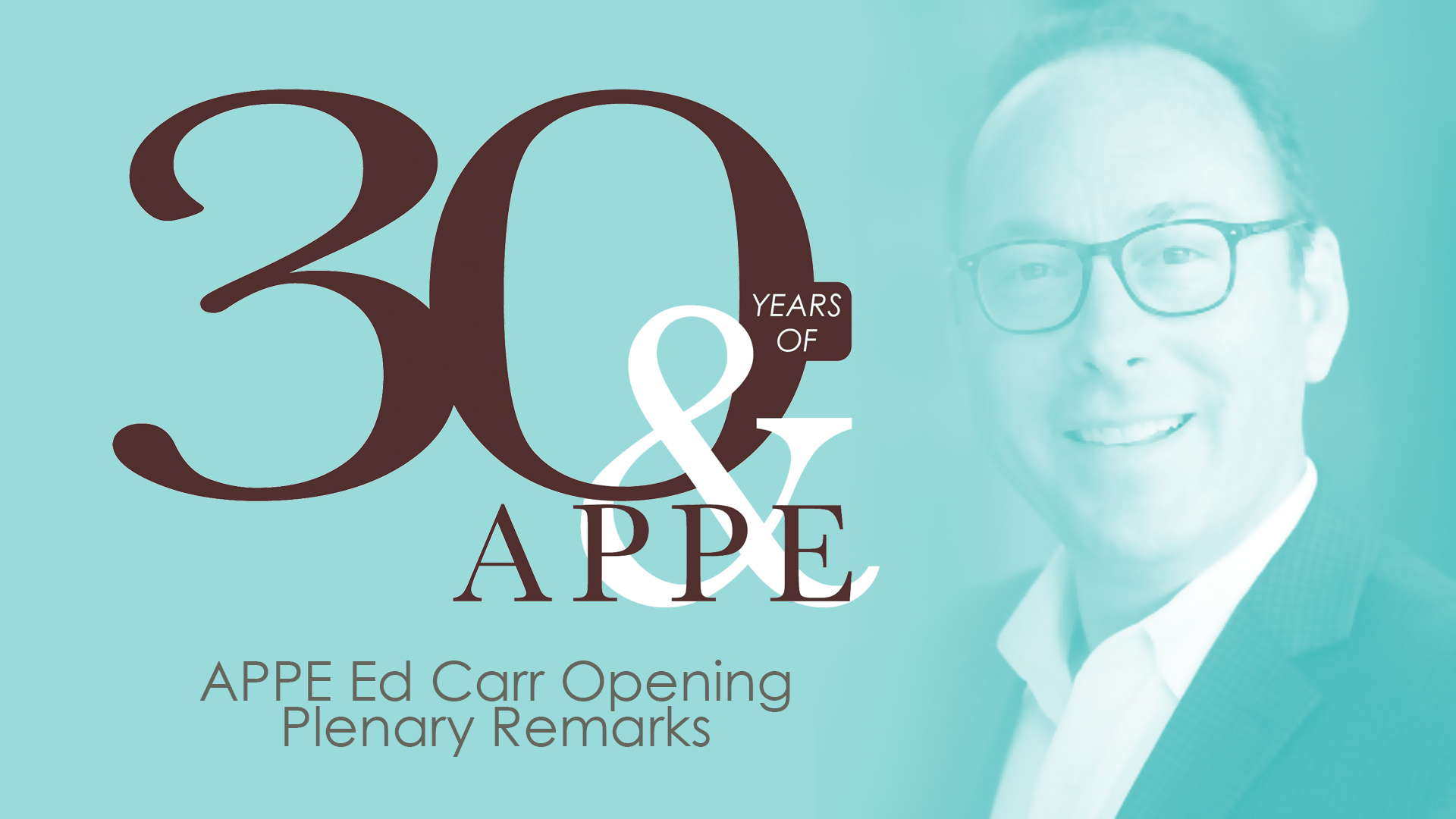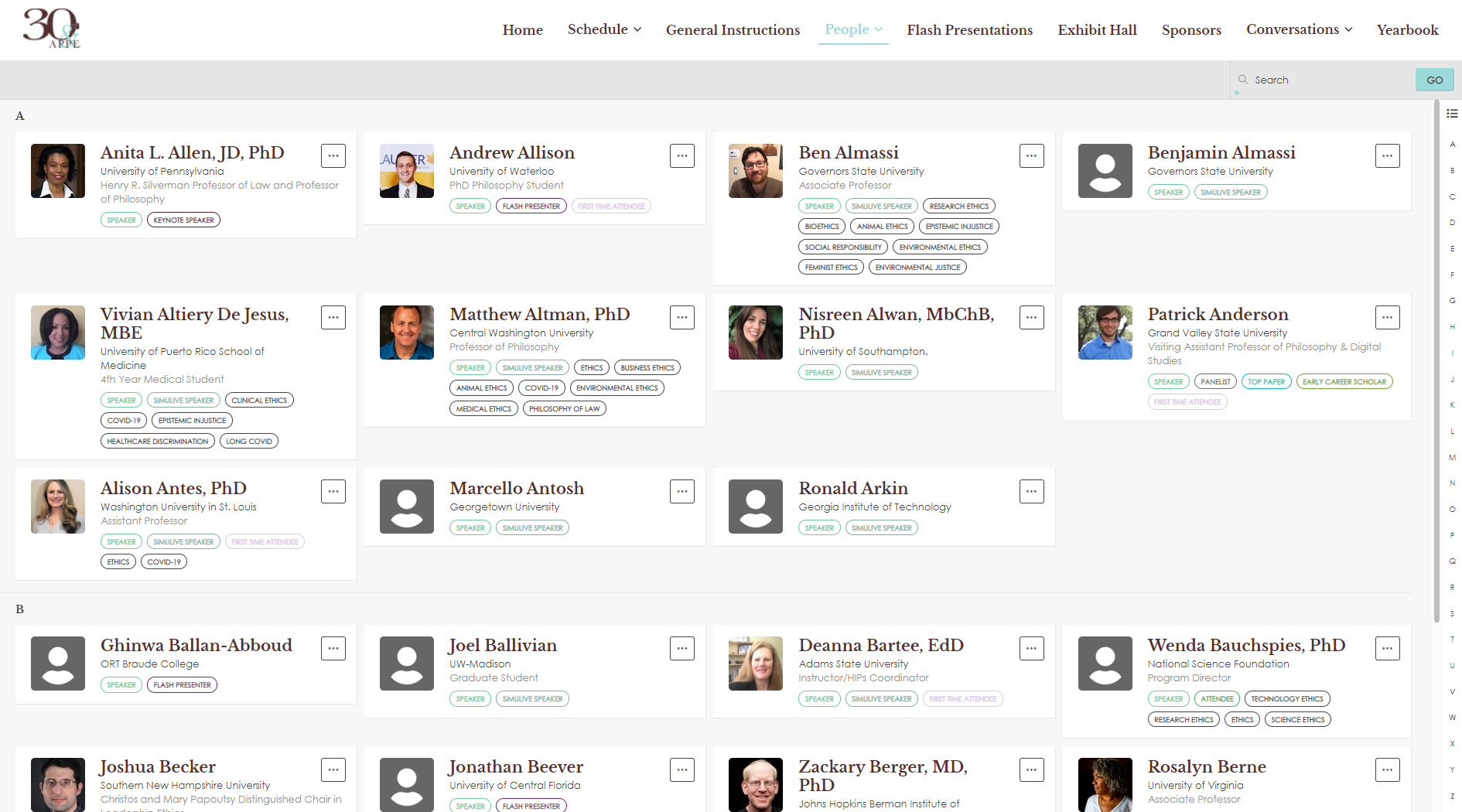 We approached this event with the formula we've perfected for planning successful events of all sizes:
Consult
Provide Pricing
Pre-Production
Finalize the Platform & Work with Presenters
Execute the Event
Post-Event Debrief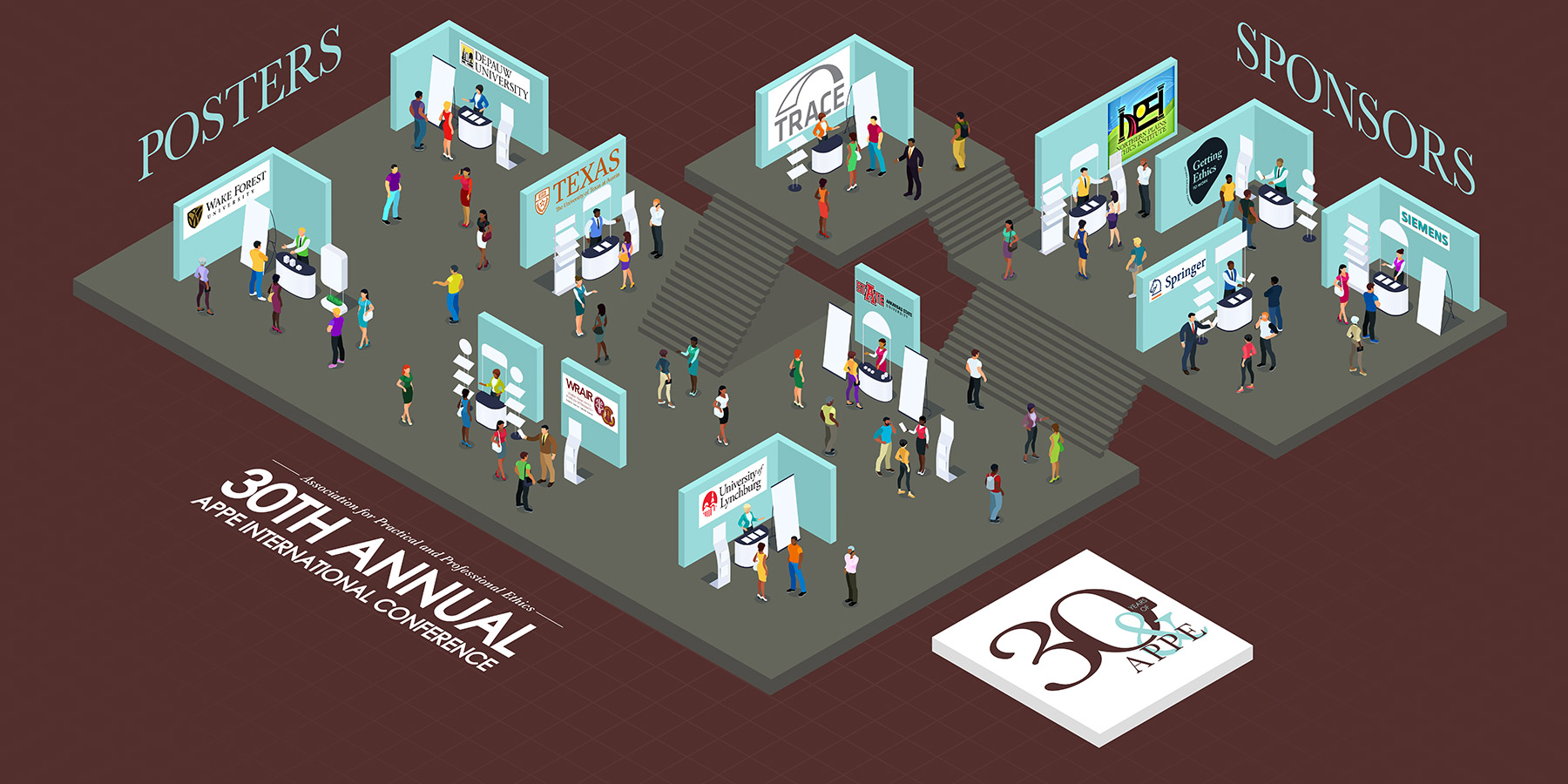 We received a lot of positive feedback from the client and their attendees on the visuals, the platform, and our virtual help desk. From our production manager's perspective, the client enjoyed the fact that we cared about their event and could manage people in a clear and constructive way. From those initial meetings we were able to offer multiple lines of support to the client including a fully customized virtual event platform and website, an impactful pre-recorded opening video, and access to one of our client suites for a presence with our team during the 3-day production.
One solution that we found game-changing: our virtual help desk. Previously, our client used in-house AV, and when they had problems, they would have to track down a technician for support. With our virtual help desk, we were able to handle most problems in under 15 minutes. It was a positive experience from both the client and the attendee perspectives, providing direct access to a real person so they could get the most out of the event.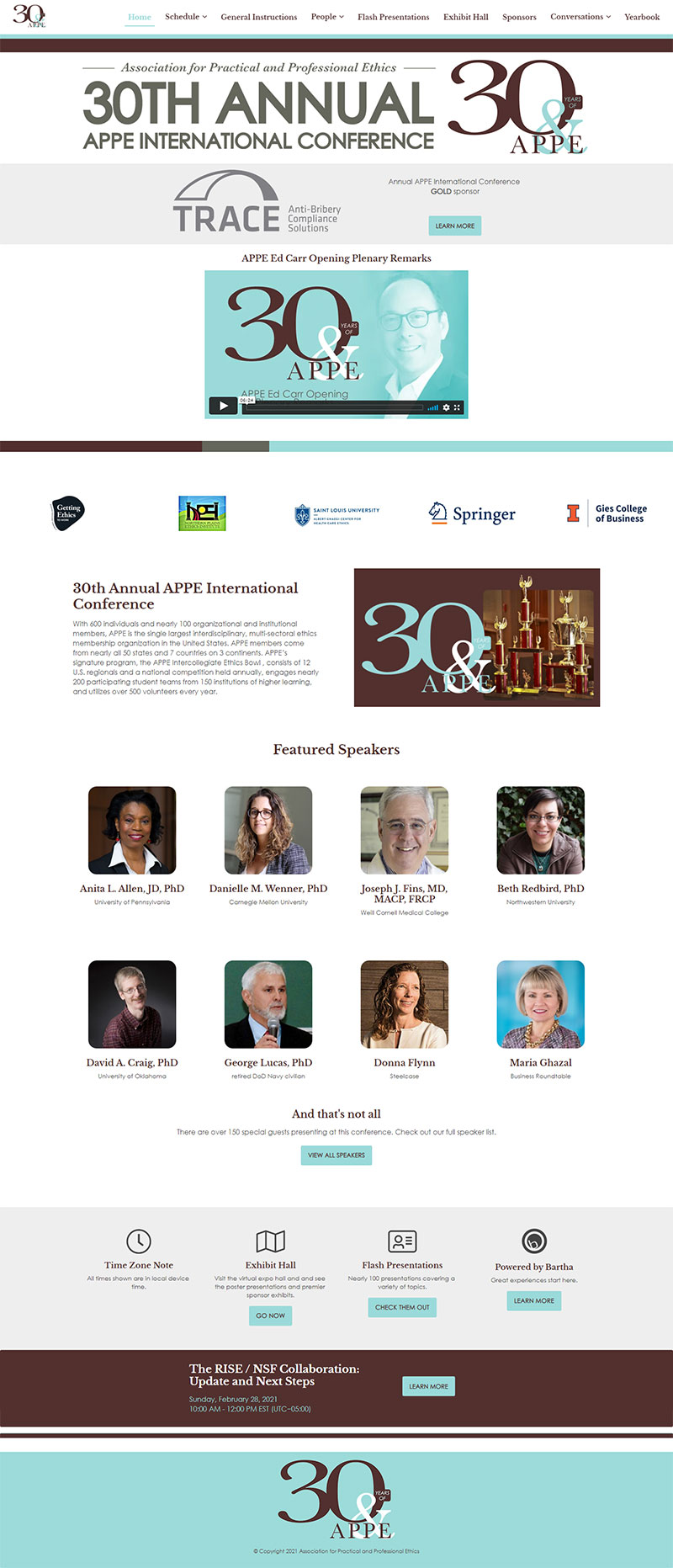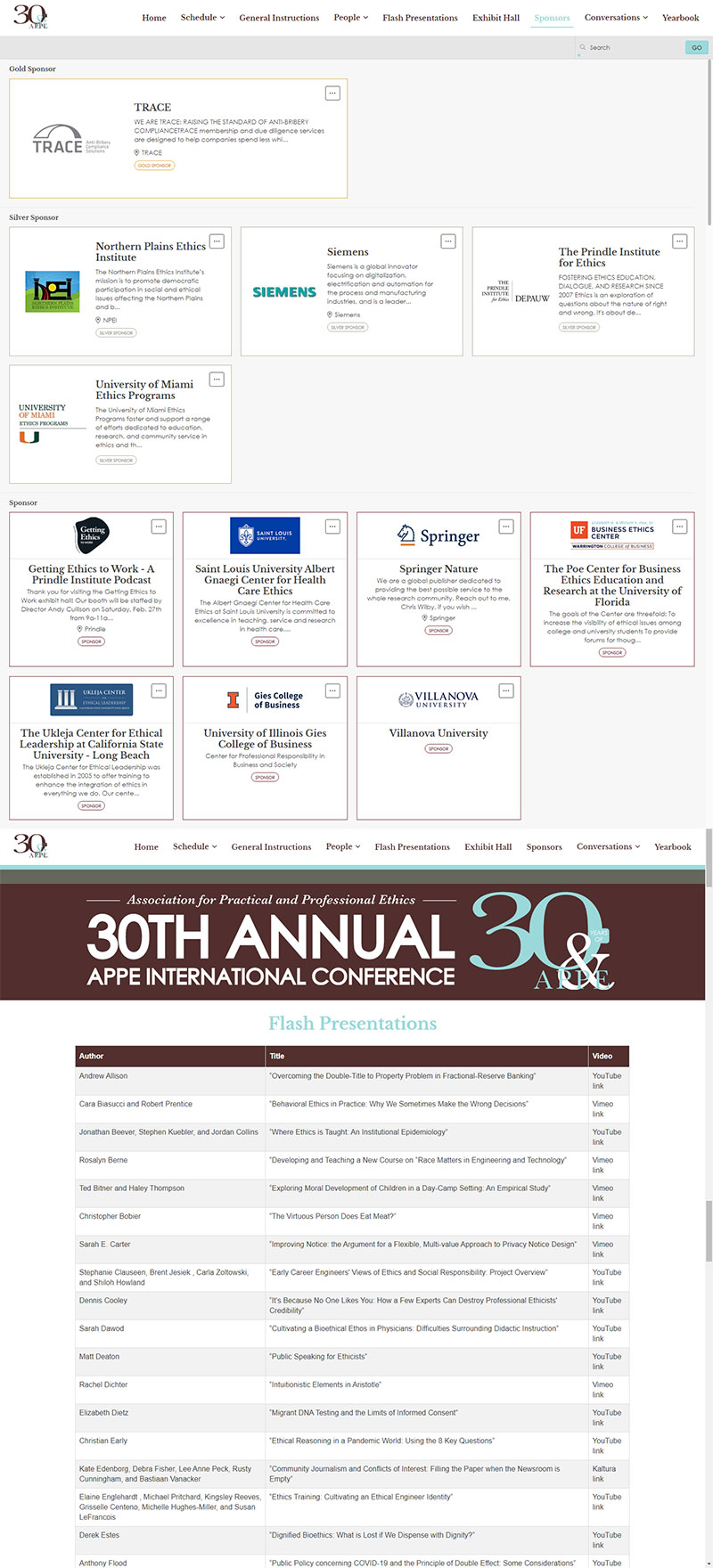 We also found that the key to success on this event was our readiness to adjust and amend the custom website as the client saw fit. Some examples: giving a higher-tier sponsor prominence throughout the website and a custom exhibit hall map. Our willingness to collaborate and react quickly and creatively to client requests were important tools for creating a successful virtual experience.
Our creative team says that creating the perfect event is a journey. You give the client a starting point and everything is gradually improved over many versions. It's like a one-room apartment getting renovated into a multi-story mansion. There's no better feeling than revealing that mansion after all our hard work.
Are you ready to see what working with dedicated and passionate event professionals can do for your event? Click here to get started! Want to see what else we've been up to? Click here.
Looking for Something Similar?
We'd love to hear about your upcoming event. Get in touch to hear how we can make it the best year for your company yet.